Archive Storage Liverpool & Wirral
Secure Storage Services offers you an archiving storage service for your Liverpool or Wirral business. The Wirral and Liverpool play host to many small and large companies requiring archiving storage options, and we feel we cater to your needs in the local area. Why? Because many Liverpool and Wirral businesses are required to archive important documents and keep data stored correctly for legal purposes.
Unfortunately, if you choose to archive documents at your premises, it's usually a relatively expensive and insecure option. Paper documents requiring arching are usually space-consuming and heavy. Before you know it, entire premises sectors will be consumed by archive boxes. The truth is, you probably cannot afford to waste valuable office space storing paper documents.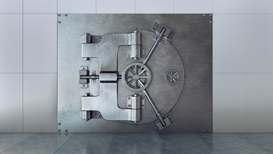 The Benefits Of Archive Storage?
The benefits of using a storage system for your archive data are that it can be less expensive than regular solutions and provide data protection for long periods. It's also beneficial when you need to comply with regulations like those related to healthcare or financial records. As well as histories from retired applications that may no longer function but still log transactions that happen independently.
Additionally, with our commitment to the security of your documents, we provide a safe haven for all records. Our facilities are stocked with high-tech equipment and staff who work together seamlessly to ensure that only authorised individuals have access to your confidential information. We take pride in offering this type of service, which other businesses can't match.
Another benefit of Secure Storage is the added fire-protected archive document storage facility. Making it the perfect solution for businesses that need to protect their documents in case of emergencies like fires.
Secure Storage has several protocols that eliminate any possibility of damage from occurring due to this type of situation, ensuring your company can continue operating smoothly during an emergency with minimal downtime and zero risk.
Why Choose Secure Storage?
Secure Storage Services has operated in professional archive storage space for more than 20 years. Over the last two decades, we've built up a stellar and unrivalled reputation for offering ultra-secure document archiving at the very best prices.
We've also heavily invested in our storage premises. We provide your documents with 24/7 security coverage, including vetted security guards and CCTV protection.
We also employ a talented team of archiving professionals. These professionals have studied the art and science of document archiving to Master's degree level. This ensures we offer you the latest and most significant document archiving methods, so your documents are ultra-secure and safe.
We also help you devise a suitable document destruction schedule. This allows us to destroy archived documents on your behalf and according to an agreed plan.
Why is it essential to put in place a document destruction policy? This ensures you do not hold documents for a period greater than necessary. You can mitigate costs associated with documents you merely archive for legal purposes.
A Cheaper And More Secure Option
Fortunately, offsite document archive storage is probably your cheapest and most secure option. Particularly if you have a high turnover of paper documents that must be archived for legal reasons. Many of our current clients fall into this category, which generally includes accountants, solicitors, governmental organisations, charities, educational providers, etc.
If you require offsite archive storage, know you can expect to save around 40% compared to the costs associated with onsite storage. Furthermore, our prices are very competitive compared to other national and local record storage providers.
To discover how much you can expect to pay for offsite storage with Secure Storage Services, contact us today for a free quote on 0151 293 4000.
At Secure Storage Services, no archive storage job is too big or small. We can cater to your needs whether you wish to archive 20,000 boxes or just 10. When you contact Secure Storage Services, we cater to your exact requirements. We also endeavour to quote you the best storage offer price for your archive storage needs.
Document Retrieval And Access
When you require speedy document retrieval, you cannot beat the service we offer. You can access your archived data and documents 24/7 through our cloud solutions, and you or your representative may attend our premises to access your documents whenever you please.
We also do not charge you a retrieval fee, making Secure Storage even more cost-effective. This contrasts with many other archive storage providers operating in the North West of England, who require you to pay a fee to access your paperwork.
When archiving documents, we understand that every organisation has their specific requirements. We have the flexibility to facilitate; however, you need to retrieve your vital records.
Other Services We Offer
As well as offering archive storage services, we can also help with other document management and storage for data requirements, such as our scanning services which involves bulk scanning of all your important documents at our secure facility. By doing this, you will be saving precious in-house resources and achieving significant cost savings for your business. We also offer medical record scanning.
We also offer a service that will ensure the security of your private information by getting rid of any unwanted paperwork or other materials through our document shredding service.
Contact Us Today!
For more information and a free quote, contact us today on 0151 293 4000.
Alternatively, contact us through this website via our online contact form. When you contact us, we shall provide you with more information concerning our competitively priced archive storage service in Wirral and Liverpool.
We look forward to receiving your enquiry.