About Us
Based in Liverpool and Wirral, we provide document storage, scanning and secure shredding services to businesses nationwide.
Document storage and effective document management are increasingly becoming more important for businesses across the country. With the rental price of office spaces going up and data protection concerns increasing, high-quality document management facilities are becoming more important in Liverpool and the surrounding areas.
Secure Storage Solutions began our successful operation by offering a managed archive document storage service to local businesses. We now aim to provide a one-stop document management service with the introduction of shredding and scanning services facilities and improving access for document retrieval.
Based in Liverpool, our document management service has been so successful that we also invested in a new data facility on the Wirral, and we are continuing to expand across the North West. Our Wirral Facility offers the same high standards that our document storage facility in Liverpool has built its leading reputation on.
Whether you need document storage, scanning or shredding, the benefits of our document management services include: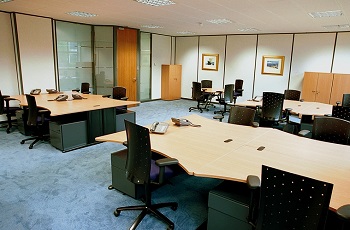 Make extra space in the office
Comply with the Data Protection Act
Safe destruction of documents on request
Prevent the loss of sensitive information
Prevent a PR crisis
Give you extra time to focus on business, which increases productivity
Work towards a paperless office
We are now a leading provider of document management solutions and provide our services for a large number of sectors, from local government to legal institutions. Whether you are a large blue chip company, a public sector organisation or a small local business, we can securely manage your documents whilst complying with the Data Protection Act. We appreciate that time is money and we can plan our schedule around what is more convenient for you. Our flexible approach means that we can adapt our services to your specific document management requirements.
Safe and Secure
We employ all the latest techniques to ensure all your documents are safely stored away until the time comes for either retrieval or destruction. Our storage facility is climate-controlled and operates under very strict protocols. Access to the facility is severely restricted, and once your items are held in one of our storage vaults, they will be under total lock and key.
Access to document storage is controlled through the use of our biometric scanners, key card access systems and onsite security personnel. In addition to these physical measures, we use advanced surveillance systems, including CCTV and Motion detectors to monitor our facilities around the clock.
We also consider elements such as fire safety and pest control to be extremely important factors in keeping your documents safe over the long term. We have advanced smoke detectors and sprinkler systems fitted in case a natural disaster or some other major incident causes fire. We also regularly cleanse our facility for pests and insects that can damage paperwork and other sensitive materials when exposed to an outbreak.
Experienced Storage Company
We have been providing secure storage solutions in the North West for over 20 years and have gained an excellent reputation. We serve many businesses operating in both the public and private sectors, including:
Solicitors
Private Businesses
Schools
Universities
Government Departments
Councils
Landlords
Health Care Industry
If you need a safe place to store your documents, our collection service is ideal for busy businesses or public sector authorities. We will come and collect your documents and take care of everything from indexing and archiving. Our service is hassle-free, and we can be in and out in quick time, freeing up extra space in your office to use productively instead of holding onto paperwork.