Financial Document Scanning
The financial sector as a collective, has to deal with quite a lot of paperwork on a daily basis – in comparison to other sectors. However, in the pile of paperwork at the average office – there are documents that are worth quite the effort. Within the financial sector, analysing documents is probably part of the daily tasks – yet retrieving these documents can be quite the effort. To add to that, is your office stacked with paperwork to the point that it is taking up valuable space? There is a solution for both problems. Why not give Secure Storage a call to request more information about Financial Document Scanning! Scan all of your important documents in bulk and your company will save – both in time and money – a lot in the long term.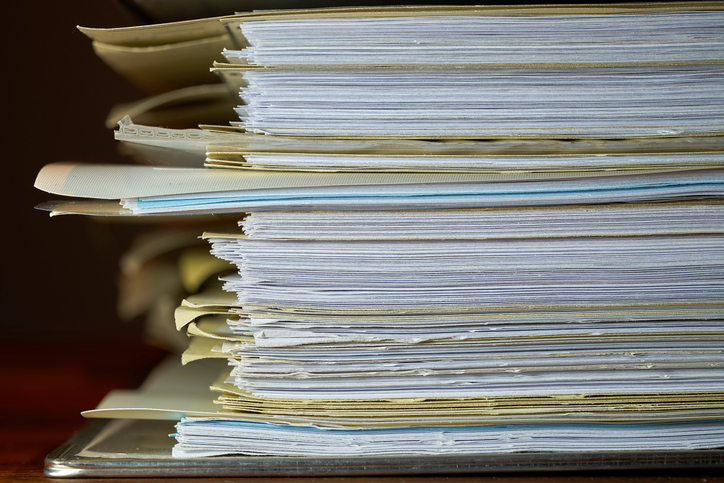 Financial Document Scanning: Why Secure Storage?
At Secure Storage, we know how some financial documents can be confidential - and certainly not supposed to be available for the public. Scanning your documents instead of keeping paperwork could improve the security of your documents, as there is little chance your documents will be lost or stolen. To add to that we have specific protocols in place for destroying documents after scanning for the financial sector. We do not cut corners in case you decide to destroy these documents. We offer high security shredding – crosscut to a millimetre. The facility itself can guarantee safety through the fact that our compound is secured 24/7.
Going Digital:
We touched upon security regarding financial document scanning – however, it is not only for security reasons that financial document scanning can benefit your company. Digitalising your documents will allow you to free up space. Bulky boxes of paper will be removed – and you will be able to convert your storage space into an extra office for example. To add to that, paper deteriorates and will lead to your documents becoming invalid. In finance, many of those documents are legally binding – and your business can lose out quite a bit of money
On average, office workers spend multiple hours per week looking for a lost or misplaced document. Those hours can be very valuable in furthering the business. Those hours of looking for a document are a clear waste if you can digitally store your documents - where it only takes a few seconds in order to locate an important document.
Contact Us:
Our financial document scanning is fast, effective and thorough. No matter the size of your business or the document quantity that need scanning , we are here to help. Get in touch and we can advise you on exactly what we can do for you. You can call our Liverpool Office on 0151 293 4000. Alternatively, contact us by filling in the contact form here.