High Security Shredding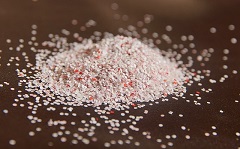 When it comes to disposing of high-security documentation, corners cannot be cut. Our customers rely on us to deliver a secure shredding service that leaves nothing to chance. We guarantee full confidentiality and we use only the latest shredding technology. This ensures your high-security paperwork is thoroughly destroyed.
We understand your requirements for secure shredding. We are experienced in shredding all manner of sensitive, restricted and classified documents. Security is paramount when conducting secure shredding and that's why we don't leave anything to chance.
For security shredding, we implement standards that exceed requirements set by the UK government, EU regulators and the DIN, so you can rest assured with our thorough service.
A commitment to high-security shredding
We utilise cutting-edge shredding machinery that outperforms many of those used by standard shredding services. Our machines crosscut to the millimetre, rendering your documents totally illegible. Shredding your high-security documents to this level ensures delicate and important confidential papers will not be compromised.
How we guarantee security shredding
A member of your staff can be on hand at all times to oversee the shredding process, and we even issue a certificate of destruction. This certifies that your documents were destroyed according to ISO standards and in compliance with UK laws and provides a tangible record of proof should it ever be required.
24-hour security measures we have put in place
Secure Storage Services take confidentiality and security extremely seriously, and that goes beyond our high-security shredding service. Our specialist storage facility has been designed around our clients' need for the highest level of security. Twenty-four hour CCTV enables us to monitor the premises constantly, which along with our secure entry systems make our site almost impenetrable. Our highly trained and vigilant staff all have full DBS clearance for your peace of mind.
Contact us today for security shredding
Our high-security shredding service is fast, effective and thorough. No matter the size of your business or the document quantity that need destroying, we are here to help. Get in touch and we can advise you on exactly what we can do for you.
Further resources