Medical Document Scanning
Every organisation would like to have a filing system that is quick and easy to access. However, there aren't many companies, non-profit organisations or government institutions who can say that they have a system that can be considered quick and easy. For a lot of companies – having a quick and easy filing system meant that it would affect the safety and confidentiality of the documents. The NHS for example, is currently using a paper-based system due to the confidential nature of the patient. On average, a healthcare professional spends hours looking for their patient's medical records every week – and this affects the availability and productivity of these specialists.
However, there is an alternative available for organisations in the medical sector. At Secure Storage we offer the option of Medical Document Scanning – for high volume scanning, archiving and data capture. All of the data is processed in a secure environment, and we offer specific precautions for your data due to the extreme sensitivity of patient records. At Secure Storage, we are the leading company within the Merseyside region – both in document storage, document scanning and document shredding. Why not give Secure Storage Service a call today for more information.
Medical Document Storage
For companies who prefer a paper-based medical document storage system, we can offer space at our storage facility. There are a few clear benefits to outsourcing your documents to a specialist. For example – security is an issue. For many clinics, it is difficult to keep their documents at the clinic due to the fact that it is not best practice. As there are many people in the building who have no clearance to access these files – there is a chance that these files might get lost. This could have massive consequences, such as criminal charges due to negligence.
Not only does it help you avoid potentially dangerous situations – it will save you both money and time. Office space is expensive and hard to come by – specifically for medical institutes. Medical record storage tends to take a serious amount of space up for offices, which could have been put to better use. To add to that, having specialist storage with correct filing procedures can make it much easier to retrieve your documents. As mentioned before, imagine the time you could save by outsourcing your Medical Document Storage – just by leaving the retrieval to us rather than your employees. Wasting time searching for a document could be better spend on a variety of tasks.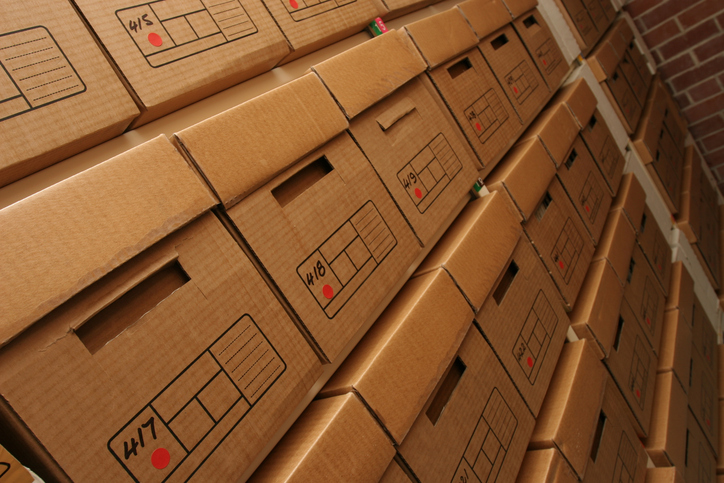 What Is Medical Document Scanning?
Modern Medical Document Scanning at Secure Storage is the next step towards an efficient and secure medical document storage system. Trust Secure Storage Services to guide you into the world of digital archiving. Whether you are looking to outsource all your medical document scanning and retrieval requirements or implement a hard-copy storage and scan-on-demand service, Secure Storage Services have the expertise to provide a cost-effective solution.
The Benefits Of Medical Document Scanning – In Comparison To Just Storing Your Documents
There is the option for you to store your documents with us offsite, and getting them delivered to your clinic once you need it. It is safe, secure and a cheap option. However, there is one issue with document storage. It can take a few days before you can get your documents sent to you. If you are pressed for time and you need your documents urgently, it could lead to you not getting your documents on time due to the time it takes to transport these documents.
This is where our Medical Document Scanning team can come in and help. If your organisation gets into situations often where patient documents must be retrieved immediately – we can be able to retrieve these documents for you and send them within minutes via e-mail through Scan on Demand.
Scan on demand is a type of 'pay as you go' service. Initially, we scan all of your paper documents at our custom build facility. If you request access to these documents, we will convert the documents you request 'on demand'. The documents you require are typically converted into a digital version. This saves costs, because it avoids the cost of having to scan all paper documents that may never be needed. To add to that, it is an environmentally friendly option of course.
Another benefit is simply that scanning your medical documents could help you preserve the quality of your documents. Paper simply degrades over time, and some medical records could be kept for decades. In this case, Medical Document Scanning allows you to re-print everything you already have – backup in the case of emergency is always a nice.
Are you interested in both Medical Document Storage and Medical Document Scanning? You can give us a call today on 0151 293 4000 or alternatively, submit an enquiry through this page.