Legal Document Shredding
Secure Storage Services offers an efficient and affordable legal document shredding service to the North West region's legal practices. Every legal practice in England and Wales must abide by strict confidentiality regulations laid down by the Solicitors' Regulatory Authority. Breaching these rules may lead to harsh consequences for solicitors and other legal practitioners.
Call Us Now for Professional Legal Document Shredding Services on 0151 293 4000
One easy way to breach client confidentiality is through the poor management of paperwork and other client documentation. If documents are not correctly stored and then shredded, you can guarantee documents will eventually fall into criminal hands. By investing in secure offsite storage and shredding, you may entirely guarantee you are meeting your obligations regarding client confidentiality.
How we can help
Fortunately, Secure Storage Services offers your legal practice a 100% assurance that your confidentiality obligations are being met. This will allow you to 'sleep at night' knowing that client documents are stored for the correct amount of time and then correctly destroyed in a secure and professional manner.
At Secure Storage Service, we store and destroy all manner of legal documents and deeds. This includes paper documents, hard drives, discs and microfilm. All document destruction is completed according to a strict retention policy. This ensures legal documents are not shredded prematurely and in compliance with Statutes of Limitation.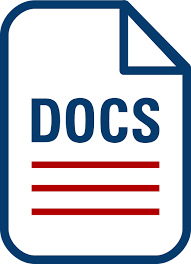 Certificate of destruction
When legal documents are finely shredded, you may request a certification of destruction. This certifies that documents were destroyed according to ISO standards and in compliance with UK laws. We generally recommend you store each certificate of destruction we issue to prove you have met your compliance obligations if the need to issue such proof ever arises.
How our service works
When you engage our services, we agree to collect documents from your premises at agreed intervals. This may entail daily collection, weekly collection or monthly collection intervals. When documents are collected, we use ultra-secure document boxes. This ensures documents are secure throughout the transportation phase.
When documents arrive at our ultra-secure premises, documents are either stored according to a pre-agreed retention schedule or immediately shredded. If you choose to digitalise your documents in-house, then documents may then be immediately shredded without breaching any industry-specific retention regulations.
Getting help today
For more information on our legal document shredding services and document storage, contact us today on 0151 293 4000. All documents are stored and shredded according to strict ISO standards. Following the completion of shredding, we will issue a valid certificate of destruction upon request. This ensures your compliance obligations are met. You may need to rely on such a certificate if your firm is ever audited by the Solicitors' Regulatory Authority.
Useful resources